It's a Bird, It's a Plane, It's, It's
It's most likely the Golden Snowman finally losing his mind. I just got back from grabbing some groceries and on the way home I noticed a bunch of white trails in the sky going vertically and horizontally and NO they weren't clouds but looked bright white. Anyone have any ideas as to what it is? Whatever it is it's still going on and if you look out you might be able to see what I'm talking about. I'm just curious if anything scientific is going on tonight like a comet, shooting stars, a satellite falling down or something? Hopefully it's not that satellite we shot down a week or so ago deciding to make re-entry in CNY. Yeah I know I'm just losing it. I'll try downloading some pictures I took but most likely all that we will see will be black like most of my pictures come out. Update - I just downloaded the pictures and they did come out black as I thought they would. Below are the original pictures along with a Dell image expert quick edit which just brightened them up. Nothing else was altered.
This first set of pictures I was shooting almost straight over head at the sky and the beam was going horizontally and pretty much just stationary. Just click the pictures to enlarge them.
Original Picture
Brightened Up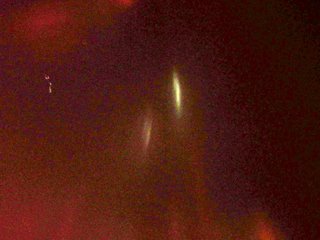 The next 3 sets of pictures are all shot pretty much in the same direction and this set of pictures really shows the vertical rays or whatever it is.
Original
Brightened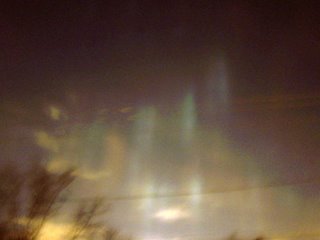 This set of pictures is pretty much the same location as the one below but not taking the picture as high in the sky as the one below.
Original Brightened Up
This set of pictures you can barely see the rays or what ever coming down with clouds in the background.
Original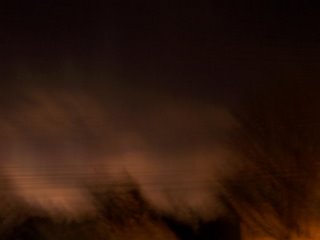 Brightened
I just thought it was a pretty cool sight to see and I am really curious as to what they were. They were in all different directions and distances. Any scientists visit here???
OK back to the snow race. The stats are up to date and it looks like the beard stays. Syracuse barely received the 9 inches that I mentioned in a previous post so the beard stays for now and I don't have to hang out in a closet until Spring comes. Syracuse, Rochester and Albany are back over their average snowfall for this time in the snow season and Binghamton is pretty close. Buffalo still has some catching up to do but snow is still in the forecast so lets hope it happens. The contest is still close and up for grabs.
Binghamton can sleep better tonight because NOAA caught their mistake and have the stats back on track just like I knew they would. When you think of all the stats they keep for the thousands of cities I think they do an awesome job. Have a great day and night all.