Snow Pictures From After the Valentines Day Storm
Sorry about the lack of posting here but with all that snow my back has been shot for a couple of weeks now. Anyways there hasn't been a whole lot going on since Rochester over took Buffalo for second place. The storm that just hit was mostly rain with some freezing rain mixed in. Record rainfalls were posted for yesterday for Syracuse and Albany and if it was cold enough that most likely would have been quite a bit of snow. With Syracuse receiving over an inch of rainfall I think the other city's should be glad it was rain because that would of added to Syracuse's snow lead significantly. Enjoy the 40 degree heat wave today all!

Below are a few snow pictures I took after the Valentines Day storm and that weekend with one of my sons Chris as my playmate ;)

Feb 15Th - The Lake Effect Snow Has Ended - Time to Play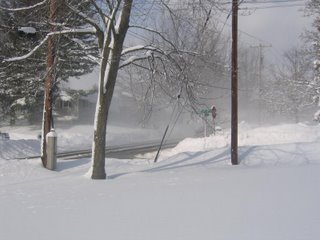 The Snowman on Mount Fremont - Sorry about the Close Up BTW
and Notice How I dyed my Beard Grey Just for the Pictures

OK, Maybe Not a Real Mountain but it Still Needs to Be Conquered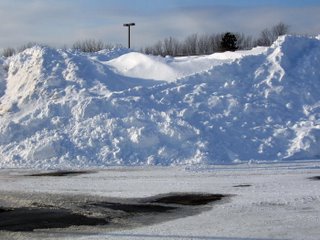 Finally Reaching the Peak of Mount Fremont
After Hours (2 Minutes) of Climbing
Taking a Break While Waiting for the Other City's to Catch Up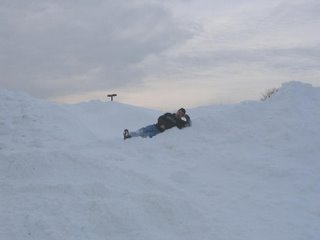 The Snowman Taunting Buffalo,
Binghamton and Rochester to Bring It On!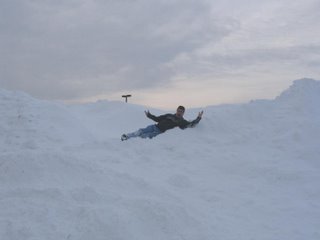 My Son Chris Reaching the Peak of Mount Fremont
Christopher Up To His Neck in Snow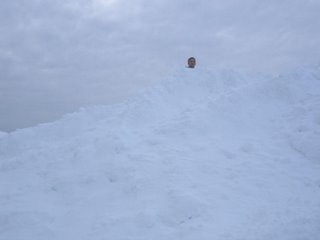 The Snowman Considering the Pros and Cons as
His Son Urges Him To Roll Down Mount Fremont.
The Cons Won Out as I Tip Toed Down to Safety ;)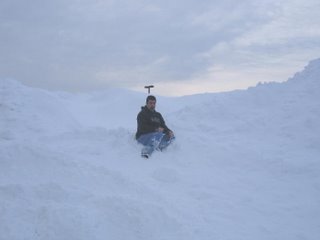 Have a Great Weekend All and Go SU!!!