Shhh, Syracuse is Only 1 Inch Away
We need to keep this quiet. Just one week ago we announced that Syracuse was within 1 inch of tying Buffalo and they countered our attack by adding more snow to their totals. So shhhh, Syracuse is going to try and sneak up on them again and hopefully there will be a different outcome this time. The last time someone from Syracuse sent out our snowmen troops to do a little spying and try and find out how Buffalo was able to stay the King of the Snow Hill all season. Rumor has it that the mission was leaked out perhaps by a top official in the Mayors office. Eyes have been focused on Dennis Brogan and Sheri Owens for the possible breach of security. Below are several freeze frames that were captured on video surveillance from the Buffalo weather central headquarters. Be warned, the pictures below are graphic and not intended for the squeamish snow lovers. Click picture to enlarge and No narration is needed as the pictures say it all.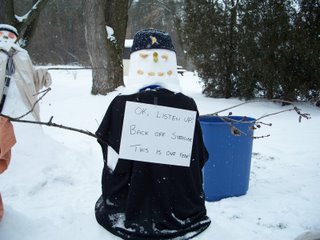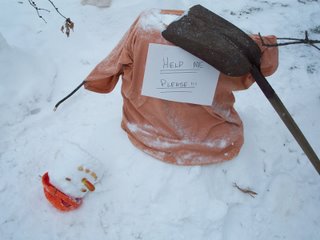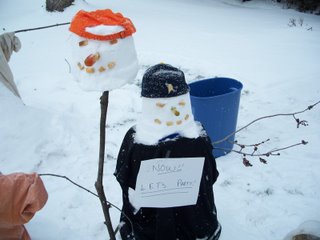 Syracuse is Just 1.1 inches away from taking the lead. Keep your defences up Buffalo and watch out for Rochester who also has their sights on the Golden Snowball trophy! Have a great day all!